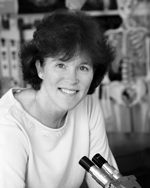 PhD, University of Tennessee, Knoxville
DDS, Creighton University
BA, University of Nebraska, Omaha
Professor of Health Science
Email: jveenstra@leeuniversity.edu
Dr. Jeri Veenstra joined the Lee faculty full-time in the fall of 1999 after nine years as an adjunct professor of Biology and Health Sciences in the Department of Natural Sciences and Mathematics.
She received her Bachelor of Arts degree in General Science from the University of Nebraska-Omaha. She also holds a DDS degree in Dentistry from Creighton University.
Veenstra's special academic interests include public and international health, medical ethics, and health professions research and education. She has been a trip coordinator and practicing dentist for the Summer of Studies in Medical Missions Program since its inception twelve years ago.
She also initiated the high school essay competition, "Integration of Faith and Practice: Called to Science."
Veenstra and her husband, Jim, have two daughters and one grandchild.