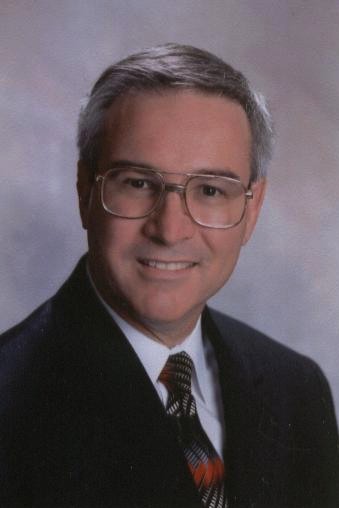 William A. Simmons, Professor of New Testament Studies and Greek in the School of Religion, received his Ph.D. from the University of St. Andrews in 1990. Professor Simmons was ranked in the Department of Bible and Theology in 1986, and fully tenured in 1992. He received the "Excellence in Scholarship Award" in 1994. His specialty is New Testament exegesis with a concentration in the Pauline epistles and Koine Greek. In addition to his undergraduate classes, Dr. Simmons teaches studies in the Jewish and Greco-Roman groups of the first-century, and advanced Pauline studies on the graduate level.
He regularly presents papers at the Society of Biblical Literature, the Evangelical Theological Society and the Society for Pentecostal Studies. His most recent presentations are The Apostle Paul and Lament: Godly Sorrow as a Pedagogical Tool (SBL, Atlanta, 2010) and "Paul's Hermeneutical Inversion: Ḥērem, Paristēmi and the Sacrifice of the Gentiles in Romans" (SBL, Vienna, 2007).
His latest published books are A Pentecostal Approach to Bible Study: A Leader's Guide (Pathway: 2012) and James: A Pathway to Discipleship (Pathway: 2012). He has also completed an e-book for OliveTree software entitled A Background of the New Testament (with Glossary and Annotated Bibliography) (Olive Tree Bible Software: 2011). He has written the following lexical entries for the new Logos Bible Software (Lexham Project): "Taxation," "Stephen," "Nero," and "Alexander the Great" (2011/2012). His most extensive reference work is Peoples of the New Testament World: an Illustrated Guide, (Hendrickson/Baker 2008). Peoples of the New Testament World was recognized by the Evangelical Christian Publishers Association (May 2010) as one of the top five best books in Bible Reference and Study.
Dr. Simmons enjoys reading the works of ancient Greek and Roman historians as well as literary works that elucidate early American history. He enjoys teaching in cross-cultural settings and his hobbies include outdoor sports, horticulture and landscaping. He resides in Cleveland, TN with his wife Lenae Stewart Simmons, and his three children: David Andrew (28), Nathaniel Stewart (23), and Laura Marie (14).