About Me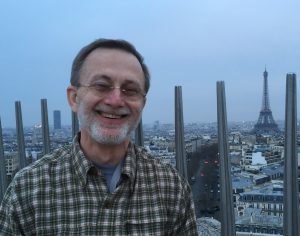 Dr. Robert P. West
Professor of Biology, Assistant Chair
Dr. Robert West, Professor of Biology, earned his B.S., M.S. degrees from Clemson University and his Ph.D. from LSU. Since joining the faculty in January 1990, he has taught a variety of classes including Animal Biology, General Biology, Microbiology, Immunology, Health Perspectives: Cancer and AIDS, Medical Terminology, and Entomology. Presently he teaches primarily non-science majors in Human Biology and manages majors in Health Professions Internship. Dr. West also serves as an Assistant Department Chair. Dr. West's intellectual interests cover a wide range in both academic (entomology, arachnology, learning styles, and strengths) and non-academic (Marvel universe, fountain pens, music, and exercise) areas.
Student Involvement:
Due to his present teaching assignments, Dr. West interacts with both non-science students and majors alike. In addition, he interacts with our majors in his capacity as an administrator as well. Dr. West also serves as a Strengths Vocational Advisor (SVA) with the Center for Calling and Career on the Lee campus.