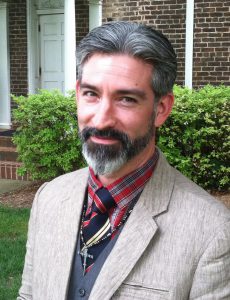 Dr. Skip Jenkins joined Lee in August of 2004 as an assistant professor of historical theology. He obtained his PhD in Systematic Theology at Marquette University, two master's degrees at Duke University Divinity School, one in general theological studies (MTS), the other with an emphasis in Historical Theology (ThM), and his BA in Bible and Theology at Lee University.  Jenkins is an active member of The Society for Pentecostal Studies, and is currently Professor of Historical Theology and chair of the Department of Theology.
In 2012, he was the recipient of the Excellence in Advising Award.
In 2013, he received the Janet Rahamut Award.
In 2014, he received the Excellence in Teaching Award.
Jenkins is married to Elizabeth Krueger.